Jess is a professional fitness athlete (bodybuilding scene). She is on a mission to help people reach their healthiest and highest state of mental and physical state, by coaching them conscious, healthy and mindful eating and moving. She's a talented and passionated chef who believes that conscious and healthy eating choices can be the greatest tool of healing. She teaches high intense (mostly freeletics) fitness classes which only last for 25-30min. As a professional bodybuilder she knows how time, mind, body and soul consuming it can be to spend HOURS in a gym, which is totally unnecessary. So she developed a program that is quick an efficient for everyone. People love the fact that the classes are quick and intense.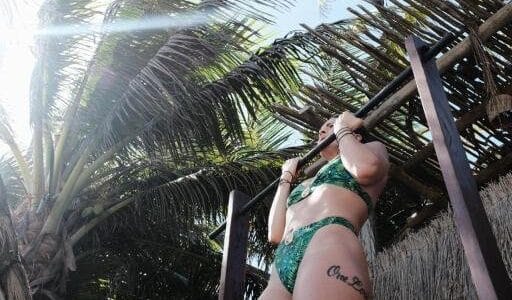 "Pain Is Temporary. Greatness Is Forever"

Don Joe
In this area we will be strengthening our physique with different methods and routines ideal for your body. The class consists of maintaining a healthy physique by exercising what your body needs to work. The Beach GYM contemplate with bars, dips, weights, pulleys, ropes, rings, dumbbells, balance boards. The program helps you to know your own limits with exercise routines and eating habits that will change your life by improving your level in any desired physical activity.