About the lesson
During the lesson we cover all the basics from techniques to surf
etiquette and safety. Everybody has different capabilities and personal goals in the
water, our professional instructors are there to mentor you through every wave.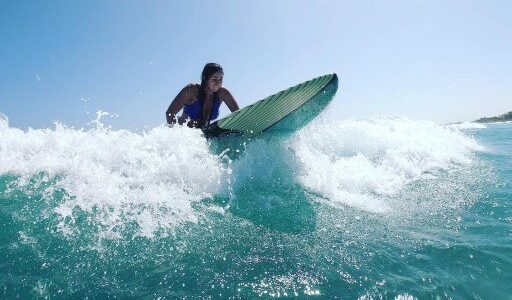 70 USD / Hour free of Board use after Lesson

40 USD / Hour

200 USD / 4 Hours

80 USD / Hour

25 USD / Hour

60 USD / 4 Hours

10 USD / Hour
Book now
"Dance with the waves, move with the sea. Let the rhythm of the water set your soul free."
– Christy Ann Martine –
Surfing isn't just about standing on a board and riding a wave. It is the combination of physical wellbeing, being one with nature and most importantly having fun. At Siankite we combine all these elements to create, not just a lesson, but a unique
experience.